eCommerce
Doing business online has become an imperative – but the cyber landscape is only getting tricker to navigate.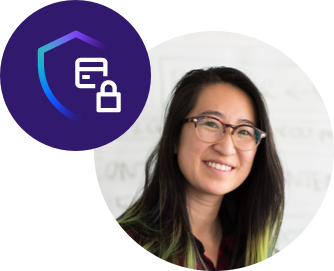 With an eCommerce platform created by Accel, you can guarantee your customers a completely secure shopping experience, every time.
When designing an eCommerce platform, we always begin by taking a close look at you. By understanding your business, your customers, your challenges and your goals, we can create a secure solution that's just right for you. Maybe you need a new platform built from scratch. Maybe you need to assess or scale up an existing one. Whatever the case, we'll give you the guidance and technical assistance you need.
How does it work?
By collaborating with you and our best-in-class software vendors, Accel helps you with the following:
Consultation: After doing some deep and meaningful engagement with your stakeholders, we'll assess and recommend the right e-commerce solution to suit your business objectives, timeframes and budget. This may involve assessing your existing security set-up and suggesting enhancements – or it may mean creating an entirely new solution. We're platform-agnostic, so you can rely on us to put your best interests first.
Build: Thanks to our unique approach and expertise, we can engineer enterprise-grade eCommerce solutions from the ground up. Our process is iterative, and includes everything from API and network security to data modelling and migration. We can even provide training to get your team up and running.
Managed Services: It's normal to have ongoing digital platform updates and needs. We understand some customers either do not have the skills in house or prefer to outsource these tasks – and we can provide ongoing SLA-based management services to make sure we have all your needs covered. Our services include:

24/7 coverage for business critical platforms
Dedicated support team capability
On-going eCommerce platform updates 
What else is involved?
Our eCommerce platforms come complete with all the bells and whistles – including valuable behavioural functionalities, card abandonment insights and other tools to help you grow your business.
We offer commercial lead, Side-by-Side and Headless Commerce across all major platforms, including:
Outpost 24
Darktrace
Comestri
Salesforce
Shopify
Optimizely
Ready to accelerate securely? Let's go.
Call +61 2 8090 0525 to find out how we can add value to your business.
Request a call back