Politix is one of Australia's leading mainstream men's clothing brands. In In late 2015, Woolworths Ltd sought to acquire Politix, with plans for major growth post acquisition. The challenge: Politix's existing eCommerce Platform, Magento, wouldn't scale fast enough to accommodate the growth.
We needed a platform that would support our future growth, so we asked Accel to help us swap to Salesforce Commerce Cloud and set us up for future success.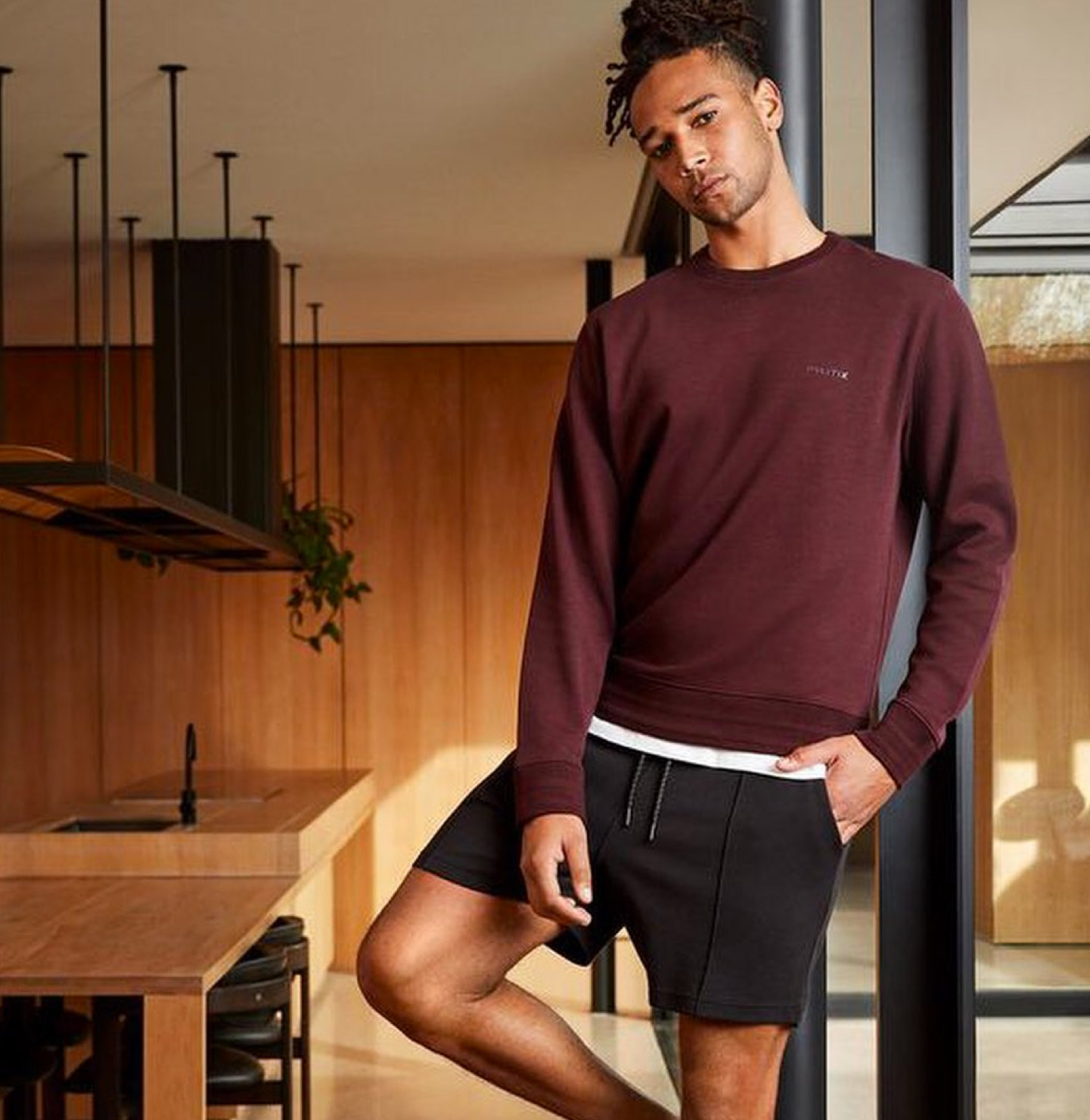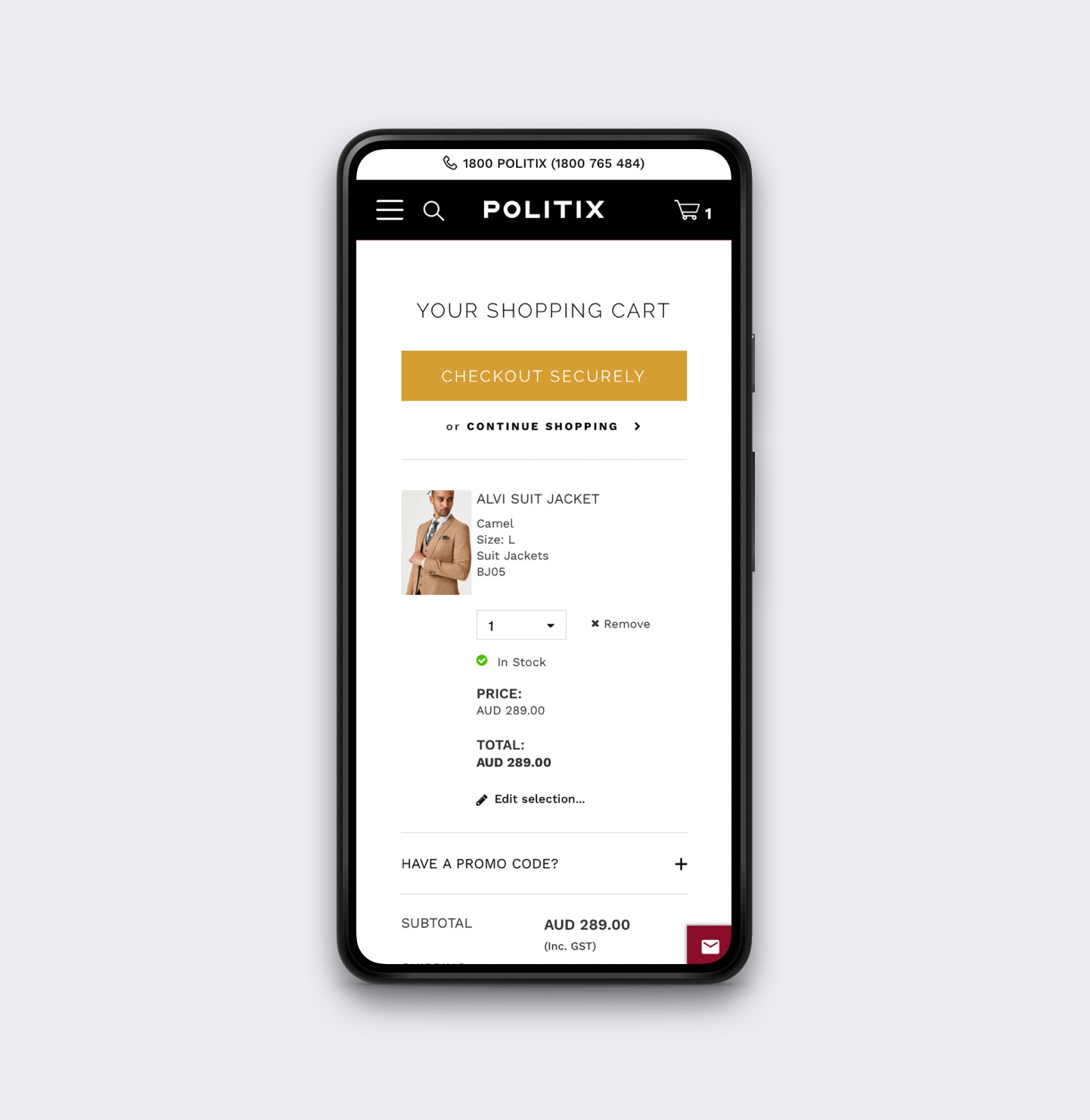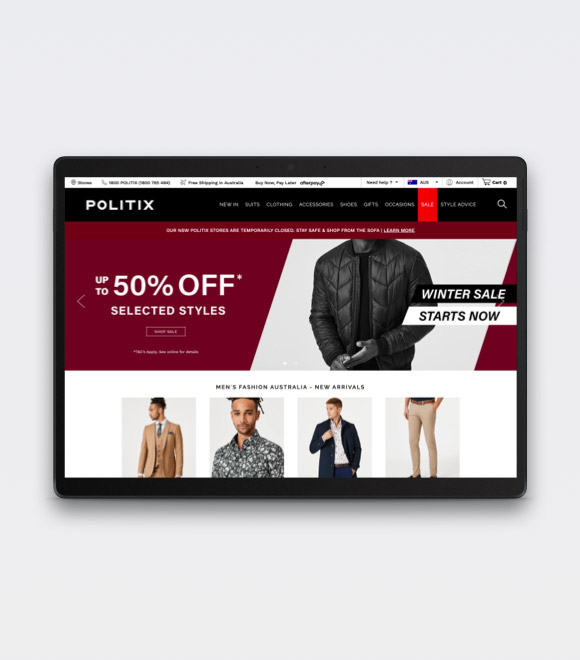 SERVICES USED
eCommerce Implementation
Business As Usual (BAU) support functions
Product add-on prioritisation
Visit the website
Accel successfully transitioned Politix from Magento to Salesforce Commerce Cloud (SFCC) in 2015, and has since been engaged on a monthly retainer to provide further support.
The work we completed supported Politix's $60M acquisition from Woolworth's Ltd, and a sustained increase of online revenue year-over-year.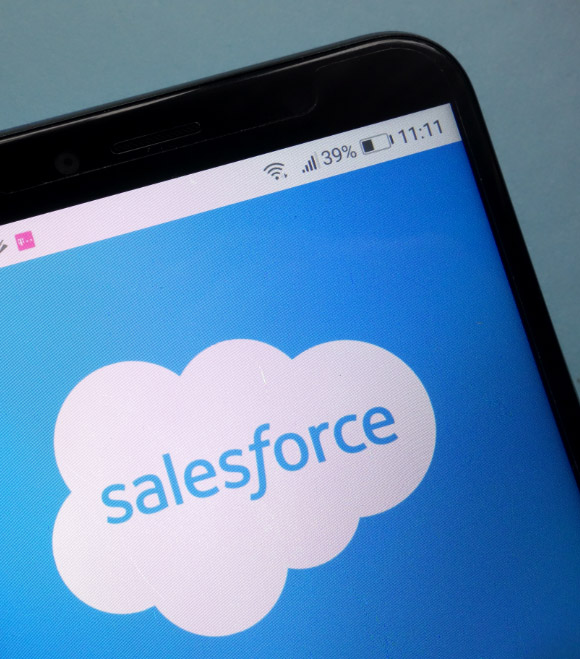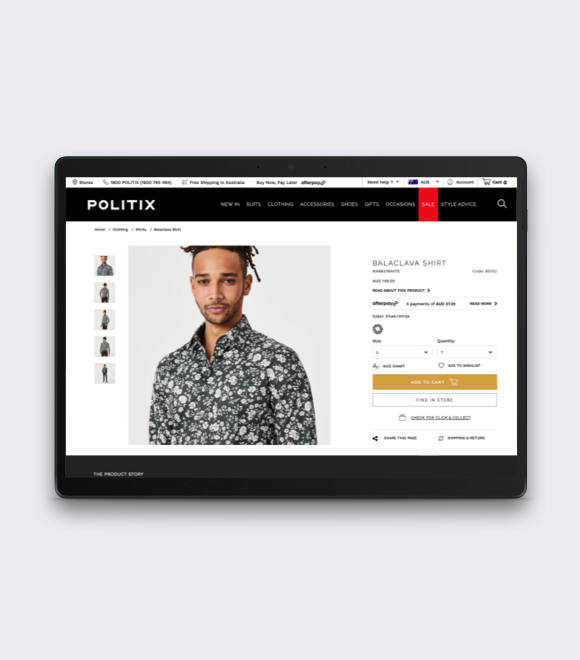 In 2020, we played a critical role in adapting the Politix digital shopping experience to better meet Australia's demands post Covid-19.
Updates included Click and Collect capabilities, as well as In Store Fulfillment (ISF) to improve speed and efficiency of order fulfillment.
In 2020, Politix saw a 20% increase in online sales, despite COVID-19 market pressures.
Explore case studies
Accelerating our clients businesses for over two decades.